Hi! I'm Richard Cerezo.
I am a freelance videographer who specializes in production for conferences, public lectures, interviews, and special events.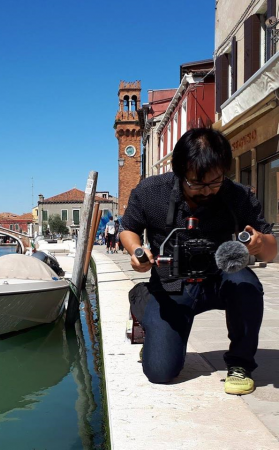 Everyone has a unique story and I am on a mission to help you discover and share it. Nothing brings more joy than when everything comes together seamlessly, when your idea and vision transform from imagination to reality.
I grew up with a passion for music and mathematics. With the rise of digital media I've been lucky enough to embark on a journey of storytelling and videography. I express my interest in the world by exploring, then acquiring the appropriate expertise and equipment to produce content. Usually this is for conferences, corporate events, academia, and milestone life events. I will help to articulate your ideas and special moments for watching, re-watching, and sharing, while respecting the vision and budget.
I've always been encouraged to be a rigorous creator and carve my own path. This philosophy will extend to achieving your goals and with me on your side, I will strive to understand and solve your production challenges. My goal is always to allow you to focus on the bigger picture.
From first contact to final delivery, your experience and product becomes the focus of my business. There are few real joys in life, let's discover this joy together.